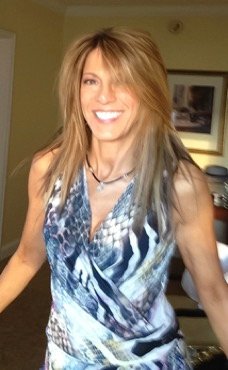 Long Island's Music, Art and Lifestyle Magazine.
'Live in the Village'
About Michelle
A native Long Islander, is an artist, and writer. Michelle helps run an entertainment company, New York City Swing, with husband and trumpeter Dore DeQuattro. Writing poetry, comedy, childrens stories, and being surrounded by great music and jazz are particularly inspiring for her work. Lately Michelle has transitioned into using bold contrasts of color in her renditions of musicians and works inspired by all that is New York. She is currently working on a series called "Jazz and the City", and is looking forward to exhibiting her work in the next year.