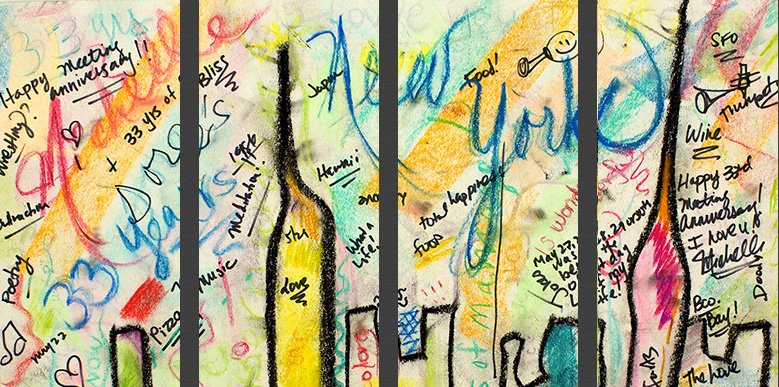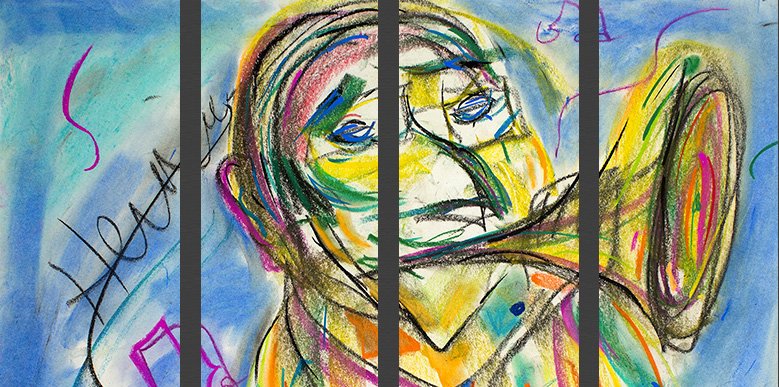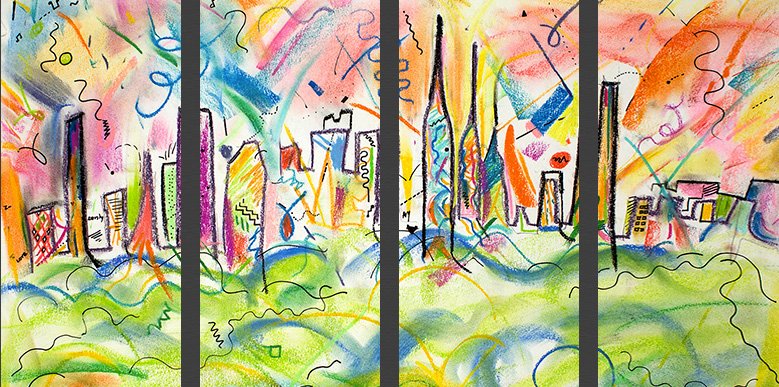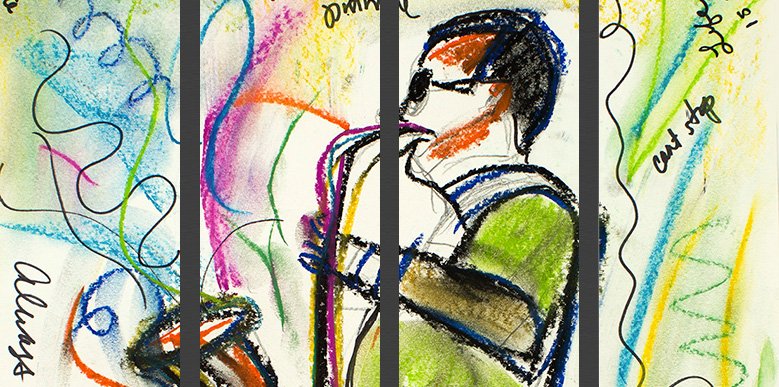 Welcome to Michelle DeQuattro's artful
"Jazz and the City" series.
Michelle combines her love of jazz, swing, meditation,Film Noir, and New York City to create a colorful, original conception of pop, abstract, and graffitti, with musical rhythms.
Working with her innate intuition, Michelle creates totally original images.. Some see Picasso, Van Gogh, Munch, Pop-surrealism, and Kandinsky in the work..  Michelle never consciously emanates the masters, but appreciates the comparison.
Come into Michelle's world.  Let your imagination run wild.
--- Dore DeQuattro